Indoor air-quality problems can have a major impact on occupant health and comfort. Jerome Environmental Services will systematically approach your situation to conclusively determine whether a mold problem exists, and, as building owners ourselves, we are always pleased when we can rule out the presence of mold as a contaminant in your properties. We see it as our primary responsibility to minimize fear, and we specialize in allaying the concerns of occupants.

Mold Testing
---
Jerome Environmental's IAQ-certified mold inspectors will visit your site to investigate the presence of mold and will provide you with a thorough analysis and recommendations.
Mold Remediation
---
Our mold remediators employ the most current and effective tools and methods to both remove mold and inhibit future growth. Employing sophisticated instruments, including our top-of-the-line thermo-imaging equipment, Jerome Environmental Services is able to locate the sources and causes of moisture intrusions or high-moisture conditions that result in mold growth and makes recommendations to prevent any reoccurrence of mold in your buildings.
Mold Testing and Remediation
---
When facing a potential mold problem, it is essential to hire a company with certified professionals who follow industry standards. Jerome Environmental Services is pleased to inform you that we are accredited by the Indoor Air Quality Association (IAQA), the largest trade organization for professionals dealing with IAQ issues. Our staff is among the most highly qualified in the business to fully investigate, identify and mitigate your mold problem according to recognized industry and New York City guidelines.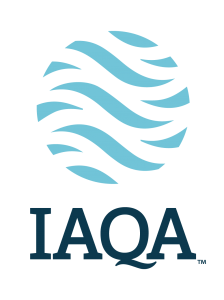 Superior Service
Jerome Environmental Services's IAQ professionals provide clients with reliable, high-quality, and cost-efficient service, tailored to your specific situation. We provide the full scope of project services to support any mold challenge:
Inspection to determine the presence of mold and source of moisture
Mold-containment strategies for occupant protection
Materials decontamination and removal
Recommendations to minimize potential future exposure
Our use of state-of-the-art mold removal equipment ensures that black mold and other species of mold are completely removed from your units. Our special HEPA air filters scrub the mold from the air you breathe and we guarantee as little disruption as possible to your daily life.
Hire the best
Jerome Environmental's philosophy is to provide our clients with reliable, high-quality service. Our commitment to continuous improvement in all our processes reflects our mission to constantly deliver exceptional service through:
A focus on environmental responsibility as a company and as individuals
Improving productivity through ongoing education
We have performed hundreds of mold removal and remediation projects over the past 8 years. We tailor each project plan to an individual client's specific situation and determine scope on a case-by-case basis. Our job is to provide you with peace of mind.
Our knowledgeable staff can address any questions you may have regarding any of our mold testing and remediation services. Please call us at 718.220.3350, or email us at info@jesllc.com .
What Our Clients Say...
"Jerome Environmental Services has always been great at helping us solve our mold and lead challenges. I found that since they are owners and managers themselves, they come at projects with a uniquely qualified point of view. Their proposals and performance consistently demonstrate that they know the best way to handle each job and prevent future problems. I know I can trust them."
- Marc Goodman, Property Manager
SMRC Management