We follow the EPA's four-tiered R.R.E.E. rules for lead abatement projects: 1
Remove
Often old molding or trim test positive for lead, which we remedy by proper removal and disposal.

2
Replace
We can replace radiators, doors, window frames, and sills that test positive for lead.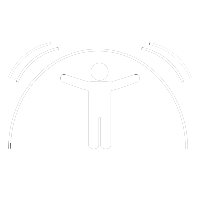 3
Enclose
To ensure minimal surface disturbance, we properly enclose walls, ceilings, and dumbwaiters that test positive for lead. 4
Encapsulate
We utilize EPA- and HUD-acceptable products that can be applied in situations where other methods are not feasible, such as in public halls, stairwells, and fire escapes.

Proper containment and cleanup
---
We take the time and care necessary to set up dust-containment barriers before any work begins and thorough clean up is a critical part of every job. With an emphasis on protecting tenants and their belongings, we minimize the disturbance to paint surfaces, and to their daily lives, and will leave you with a safe and pristine environment.
With you every step of the way
---
As building owners and managers ourselves, we are particularly sensitive to all of the aspects and nuances surrounding each lead project. We evaluate all the circumstances of your situation before determining the most appropriate methods and providing you with a proposal. Factors to consider are: exposure to building occupants, worker safety and waste disposal. The team at Jerome Environmental Services handles the whole scope of your project: filing for postponements, abatement operations, third-party dust wipe clearance, and certification with New York City agencies, including HPD and the Department of Health. We tailor each project plan to an individual client's specific situation and determine scope on a job-by-job basis.
Exposure to lead, a toxic metal that was used for many years in paint and other products, may cause a range of health effects. Jerome Environmental Services, LLC is pleased to inform you that we are an EPA lead-safe firm, certified to conduct a wide range of lead services, including X-Ray Fluorescence (XRF) Analysis, lead abatement, and dust wipe clearance, under the stringent lead-based paint guidelines of the New York City Lead Law, Local Law 1 of 2004.
---
Our team, the most technically trained in the business, specializes in vacant-unit rehabilitation strategies and XRF testing to obtain an exemption from Local Law 1 requirements. We make apartments lead safe and prepare and submit all of the necessary documentation to regulatory agencies, including the Department of Housing Preservation. We provide our clients with an unbeatable turnaround, moving quickly to obtain dismissal of HPD 616 violations and certify the abatement of lead HPD 617 violations.
XRF Analysis:
We are equipped with state-of-the-art XRF spectrum analyzers, including Niton XLp300s and RMD LPA-1s, to determine the presence of hazardous lead-based paint in your building.
Dust Wipe Clearance:
We conduct field inspections, lab analysis and final reporting for your vacancy turnover and post-abatement clearance requirements.
[vc_row][vc_column][/vc_column][/vc_row]